Additional Information
Public Roller Skating Hours
Check below for special events.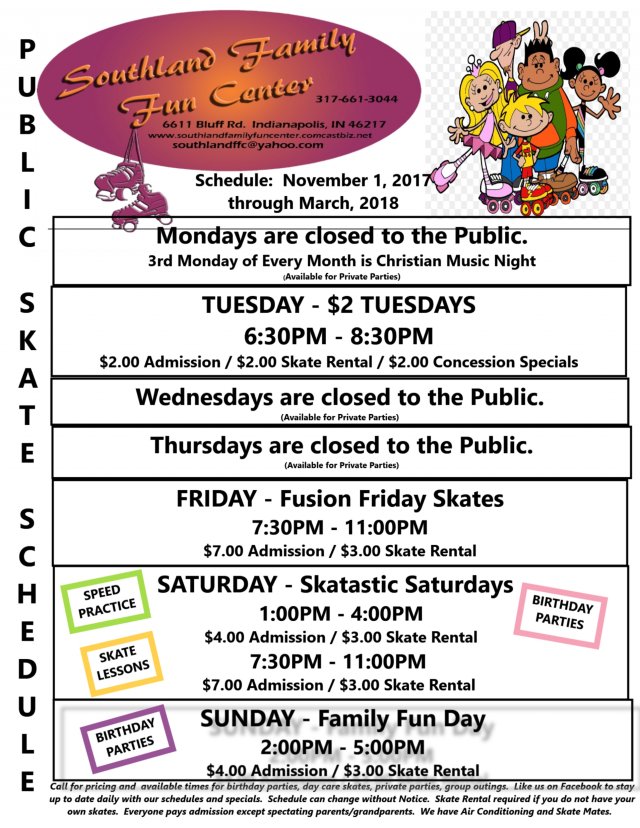 ​
​
See below for this month's events or call our General Information line for information including hours of operation at 317-661-3044.
​
General Pricing / Coupons
Customer Appreciation Skate: 1st Friday of each month 7:30PM-11:00PM $4.00 admission/person plus skate rental.
Skate Rental: $3/pair (In addition to admission, if needed). If you do not carry skates in, you will be charged skate rental.
​Skate Mate Rental: Varies on session - Limited number available
Private Party Packages and Group Rates available: Please
call 317-389-5348
for additional information. Must call ahead.
​Admission and skates are required for everyone EXCEPT Parent or Grandparent Spectators.
Special Events/Parties
​
Every Tuesday is $2.00 Days.
​
​​
The first Friday of each month is a Customer Appreciation Skate session! The same times as the normal Friday night sessions, but admission will only be $4.00 and skate rental will be $3.00 if needed.
If you would like to book a party or would like additional information, please call 317-389-5348 or visit the rink. Pricing information can be found below. Please call to check availability of date. Note: Payment is due at time of booking for all birthday party packages.
Rules and Policies
NO food or drink is allowed on rink floor.

​NO horseplay is allowed on rink floor.

​Proper attire is required for entry.

​Do NOT sit on the walls.

​When sitting along the East wall, keep hands, feet, and skates off rink floor.

​Skates are required for all public sessions.

NO weapons allowed.

ZERO tolerance drug policy.

NO gang signs and/or gang activity.

​NO fighting. This is an anti-bullying establishment.

​There are NO in and out privileges unless over 18 years of age with ID. Once you leave, you will not be allowed back into the rink without paying.

​NO outside food, drinks, decorations or glow sticks allowed.

​Foul language will NOT be tolerated.

​Admission and skates are required for all appropriately aged children. Parent/Spectator admission free ONLY with child admission purchase.

​You MUST bring your own skates or pay for rental skates. ALL Skates MUST have toe stops or jam plugs.

Socks MUST be worn with all rental skates.

Lockers are provided for your use at a minimum cost of $0.25.

​Skate Mates are available to rent for beginner skaters. If they are not used properly they may be taken away without a refund.

​Southland Family Fun Center is NOT responsible for any lost or stolen items.

​Skate at your own risk. Southland Family Fun Center is NOT responsible for any injuries sustained while in our facility.

We reserve the right to refuse entry to anyone.
​Violation of the above rules could result in being removed or permanently banned from the rink.
Concession
Recharge with cold drinks and fresh food from our concession stand. Serving soft drinks along with nachos, pizza, hotdogs, corndogs, pretzels, cheese sticks, french fries and more, we're sure to have something for everyone!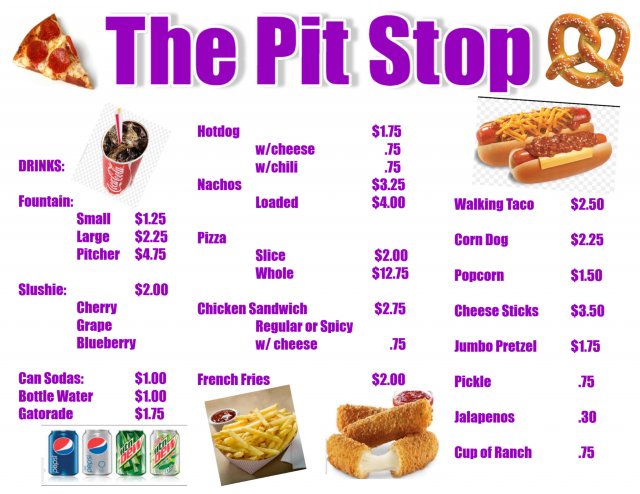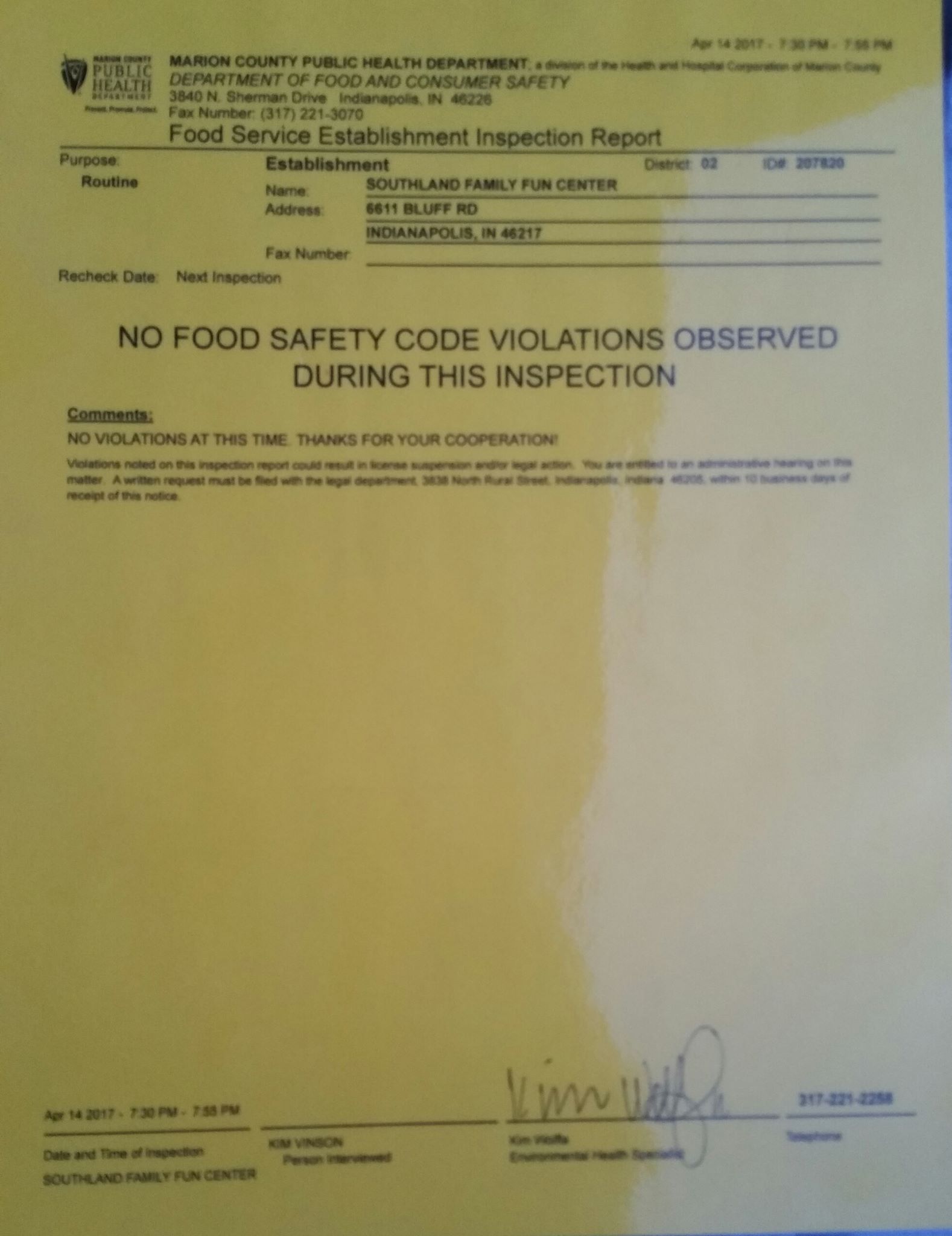 Pro Shop
Skates are available to custom order. For more information please call
317-389-5348
, fill out the form on the the Contact Us page, or visit us. Just a few of the available options can be found in the pictures below.
We also have laces and plugs for on-site skate improvements and socks are available to purchase if you forgot them.
​Watch for our new line of speed wheels coming SOON!!!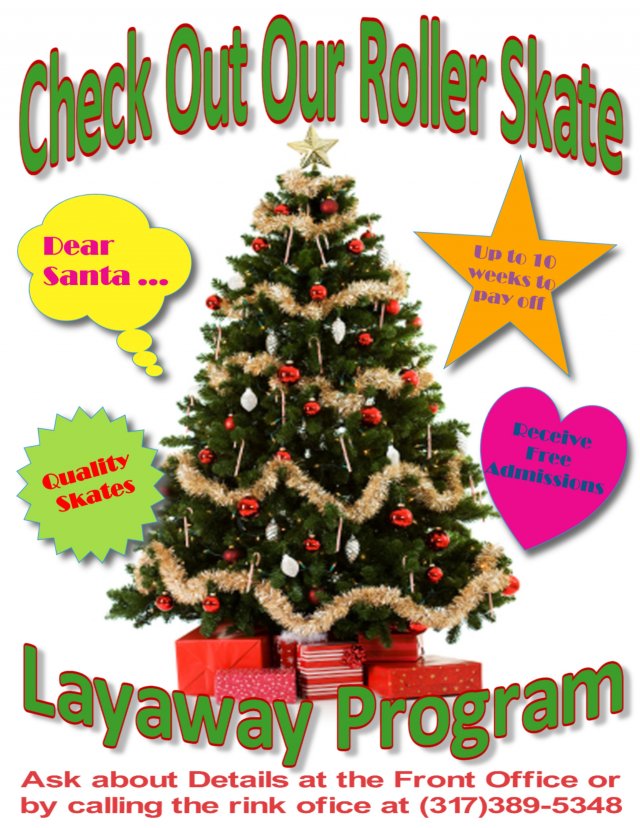 Skate Lessons/Extras
Each Saturday, from 12:00 Noon to 1:00 PM.
​
All ages are welcome to join us for 1 hour of skate lessons, skate rental and admission to the Saturday 1:00PM public session for just $8/week OR for $75, you'll receive everything mentioned prior for 6 weeks AND a pair of Pacer Charger (P970) skates (up to size 5) $99 for size 6 and larger.
​Public Skate Lessons are NOT Taught from Memorial Day weekend up to and including Labor Day Weekend. For more information or for Private Skate Lessons which are taught year around, contact Rick Garrett through Southland Family Fun Center, by calling 317-661-3044, or on Facebook @southlandfamilyfuncenter.
SPEED SKATE PRACTICE:
Each Wednesday, from 6:30pm - 8:00PM.
​
Each Saturday, from 10:00AM - 11:30AM
All ages are welcome to join us for speed skating practice. These times are for experienced skaters only that wish to practice and condition for speed skating. Cost is $6 per session or $30 a month. Our Mentor will be Mike Elsbury and he can be contacted by leaving a message for him at 317-389-5348.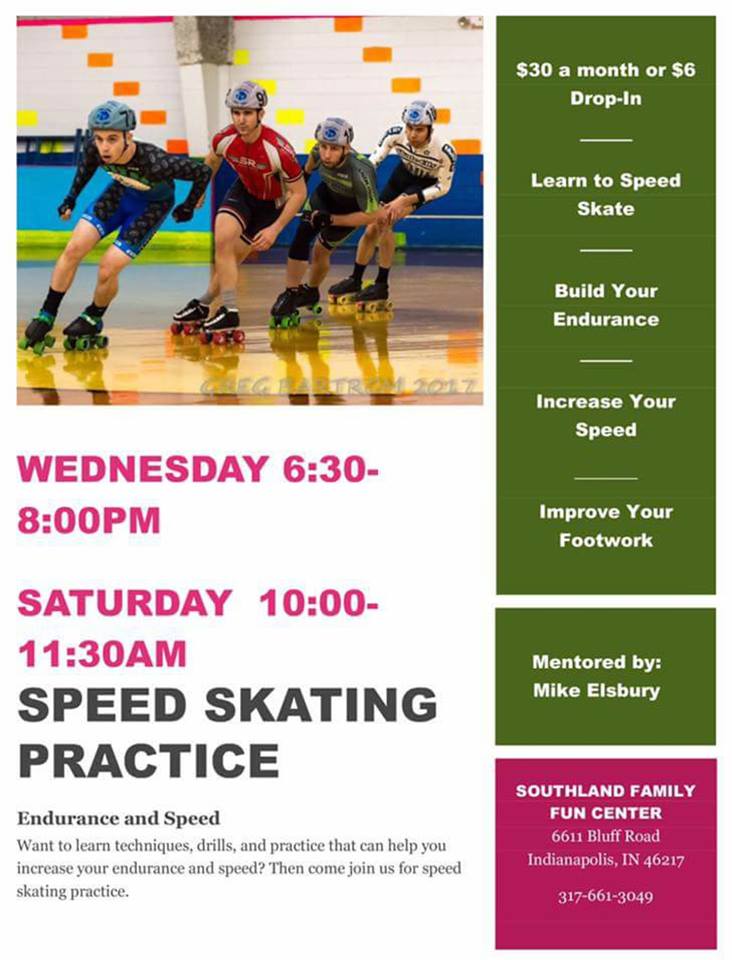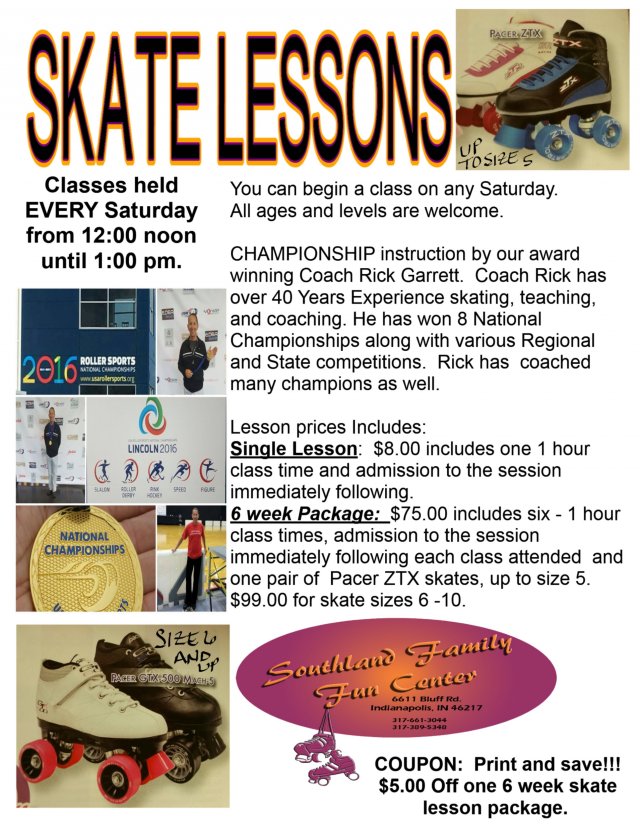 Birthday Party Packages
Public Birthday Party Packages are not available on Saturday Afternoons from May 1st thru and including September 3, 2017 and also on Sunday Afternoons from May 1st thru and including October 31st. Private Parties are available and can be booked.